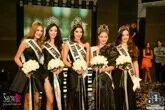 SKIN RECOVERY KIT
Be done with dry skin. The complete kit of Skin Recovery products work together to kick dry, irritated skin to the curb.
Anti-Aging, Eczema, Extra Sensitive Skin, Redness, Wrinkles
Dry/Very Dry Skin
7 products: Skin Recovery Cleanser, Skin Recovery Toner, 8% AHA Gel Exfoliant, Skin Recovery Antioxidant Serum, Skin Recovery Lotion SPF 30, Skin Recovery Moisturizer, Skin Recovery Mask
Restore vital moisture to very dry skin with this exceptionally elegant, rich cream that provides soothing protection and reduces free-radical damage.
This daytime moisturizer with mineral sunscreen provides broad-spectrum protection. Brilliantly restores and maintains healthy, radiant skin.